Hosted by the Briscoe Center for American History, the Dan Rather Legacy Project features a broad selection of materials organized in topical sections to illustrate the breadth and impact of Rather's career. These include production notes, original clips, transcripts of shows, press reviews, photographs, and artifacts from a dozen collections, as well as oral interviews with Rather's former collaborators. The result is a comprehensive overview of his career and the evolution of broadcast news as well as a snapshot of major moments of American history in the last half century.
Project Partners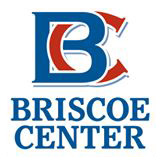 Briscoe Center for American History, The University of Texas at Austin
Through stewardship, scholarship, and outreach, the Dolph Briscoe Center for American History increases knowledge and fosters exploration of our nation's past.
As a leading history research center, we collect, preserve, and make available documentary and material culture evidence encompassing key themes in Texas and U.S. history. Researchers, students, and the public use our collections for a wide range of academic, professional, and personal uses. Our collections also inspire our own projects, including books, exhibits, programs, films, and educational materials. The Dolph Briscoe Center for American History is an organized research unit and public service component of The University of Texas at Austin.
The Dan Rather project made extensive use of the Briscoe archives, using papers from our growing News Media History collections: Walter Cronkite, Steve Glauber, Marion Goldin, Christopher Martin, Leslie Midgley, Harry Reasoner, Andy Rooney, Phil Scheffler, Sanford Socolow, Joseph Wershba, Charles Wolfson, and Susan Zirinsky. The project also utilizes our extensive Photojournalism collections with the work of the following photographers: Eddie Adams, Jerry Adler, Ronald T. Bennett, PF Bentley, Dennis Brack, Arthur Grace, Dirck Halstead, Shel Hershorn, Bruce Hoertel, Cynthia Johnson, Frank Johnson, Russell Lee, Wally McNamee, Robert McNeely, James "Spider" Martin, Matthew Naythons, Jeff Newman, Lucian Perkins, Bruce Roberts, Flip Schulke, David Valdez, Stan Wayman.
In addition, the Briscoe Center sat with nine of Dan Rather's former collaborators in 2015. Conducted by Dr. Christelle Le Faucheur, these interviews shine light on the news making process. The interviewees share insights on how to produce a broadcast in war-torn Somalia, unveil the key to landing interviews with Saddam Hussein or the Dalai Lama, talk about the importance of "working your sources" and what meshing is, and what tone Rather strived to achieve during shattering events such as 9/11. They also share personal stories about Rather and reflect on his career and his legacy. These interviews form the "Dan Rather: American Journalist Audio Files" collection housed at the Briscoe Center.
---






Howard Gotlieb Archival Research Center, Boston University
The mission of the Howard Gotlieb Archival Research Center is to capture and document history by collecting the manuscripts from individuals who play a significant part in the fields of journalism, poetry, literature and criticism, dance, music, theater, film, television, and political and religious movements. We preserve the documents and make them readily available to researchers while administering all legal copyrights and restrictions.
We welcome researchers from all over the world and we present extensive exhibitions, seminars, and tours for our students, parents, and alumni as well as various visiting groups. We strive to be a source of education and enrichment for members of the university and local community as well as all our visitors.
---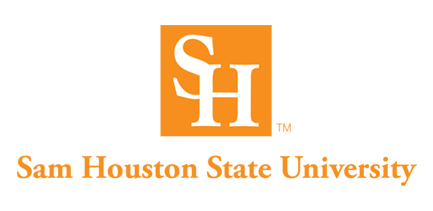 Sam Houston State University University Archives
The mission of the Sam Houston State Archives is to collect, preserve, maintain, and provide access to materials related to the history of the past and present of Sam Houston State University
The archives collections is made up of historical and recent items, including but not limited to: yearbooks from 1910 on, the school newspaper, The Houstonian, bulletins and catalogs for undergraduate and graduate students, presidential papers from the various Sam Houston State University presidents, historian and professor, J. L. Clark Collection of Texas materials, student handbooks and directories, newsletters, alumni association related materials, university reports, Texas State University System Board of Regents reports, historic photographs from across the years, commencement videos and commencement programs, blueprints, the C. C. Springfield negatives collection, and many more items.
Acknowledgments
Briscoe Center Project Staff
Briscoe Center Executive Director
Dr. Don Carleton
Project Historian and
Project Manager
Dr. Christelle Le Faucheur
Project Director
Alison Beck
Erin Purdy

Web Design and Development
Paul Wentzell
David Zepeda

Editor and Head of Publications
Dr. Holly Taylor

Student Interns
Talj Tatum Harper
Scott Jordan
Brandt Van Unen

Digitization, Metadata, Reference, and Preservation
Amy Bowman
Justin Kovar
Valentino Mauricio
Jessica Meyerson
Hal Richardson
Olivia Solis

Special Thanks to
The following archives and libraries
Jimmy Carter Presidential Library
Gerald R. Ford Presidential Library
Lyndon Baines Johnson Presidential Library
Richard Nixon Presidential Library
Ronald Reagan Presidential Library
Houston Public Library
Newseum
UT Libraries Technology Innovation and Strategy
Michael Ackerman
Aaron Choate
Jon Gibson
Fred Gilmore
Minnie Rangel
Perry Thompson

UT Captioning and Transcription Services
Daniel Jacobs
Hannah Dubbe